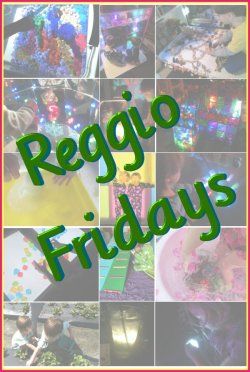 This linky is brought to you by:
Believe it or not, this has been one of our more popular activities this week. It's an old parmesan cheese container with straws, and Zachary likes to dump them out and put them back in.
Older babies and toddlers seem to love putting things into containers. You can set something like this up for your child (poking pipe cleaners through a strainer is a similar activity). It's a good way to re-use items, and it will probably be something they will really like. This activity can keep Zachary's attention for a very long time!